Filippas Engel: The prize
Impishly and happy, the figurine in form of a small angel smiles, and it has every reason to. Since 2004 the silver angel replica is awarded each year to active young individuals and groups, who differentiated themselves through exceptional acts ranging from social to ecological work.

Filippa's wish, "I want my life to be of use to others", is therefore fulfilled.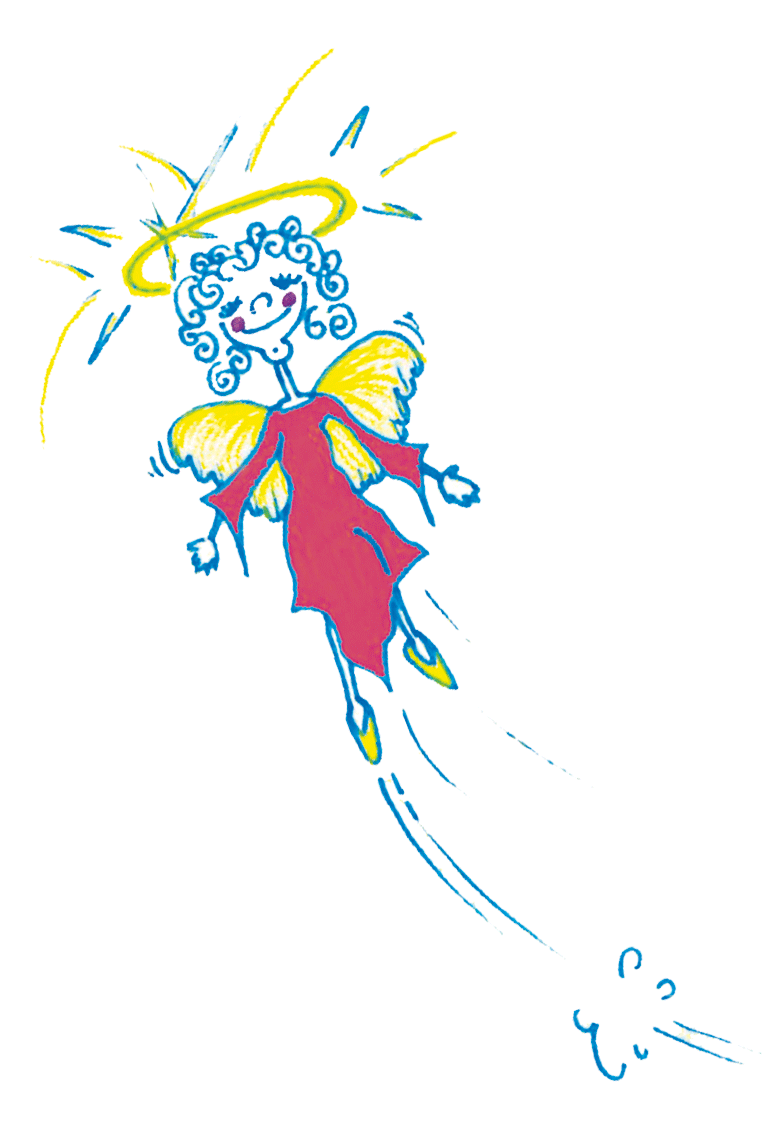 Each winner of the main prize receives a statue of "Filippa's Engel", inspired by an original drawing by Filippa herself, redesigned and handmade for the foundation by certified jewelry designer Maria Friedel. It features a small silver angel on an acryl pad with the imprint "Filippa's Engel" and the corresponding date. On the angel's back inscribed are the Greek letters 'phi' and 'psi'. That is how Filippa had signed the original drawing of the small angel in her diary.
Awardees of the honorary prize receive a small bowl with Filippa's angel.
​
Additionally, each awardee receives prize money from €500 to €5,000.
(Children up to 12 years of age are granted €250)
On the occasion of its 10th Anniversary in 2013, the foundation awarded the "Grand Prize Filippas Engel" worth €10,000. The "Grand Prize" was again gifted in 2021.
Since its establishment, the foundation has awarded a total of €402,750 to active young people from all over Europe.
A jury consisting of the foundation's committee board and the members of the advisory board selects the awardees.
​
Individuals and groups alike may be awarded. They ought to be under the age of 30 and based in Europe. The following individuals and groups are an example of eligible candidates:
Youth groups that established a social project nationally or abroad.

Children and adolescents who made outstanding contributions to siblings, parents, grandparents, and others, such as infirmary care.

Artists who use their talent to help others through benefit concerts and similar charities.

Young people who contribute to environmental sustainability or cultural heritage on a large scale.
Anyone can recommend a young person or group for the "Filippas Engel" prize. Each recommendation must be confirmed by a letter of recommendation from an institution such as school-/university management, parish or municipality.
The annual deadline to submit a proposal for the Filippas Engel award is May 31st.