Filippas Engel: The prize
Impishly and happy, the figurine in form of a small angel smiles, and it has every reason to. Since 2004 the silver angel replica is awarded each year to active young individuals and groups, who differentiated themselves through exceptional acts ranging from social to ecological work.

Filippa's wish, "I want my life to be of use to others", is therefore fulfilled.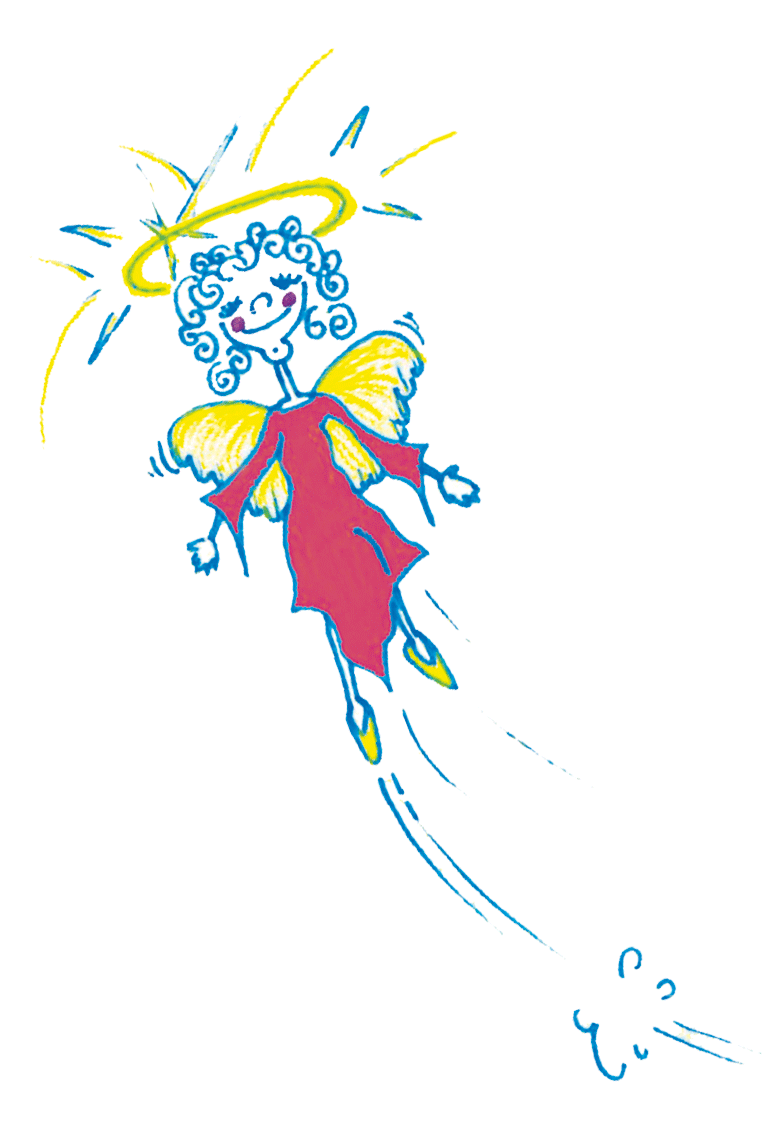 Each winner of the main prize receives a statue of "Filippa's Engel", inspired by an original drawing by Filippa herself, redesigned and handmade for the foundation by certified jewelry designer Maria Friedel. It features a small silver angel on an acryl pad with the imprint "Filippa's Engel" and the corresponding date. On the angel's back inscribed are the Greek letters 'phi' and 'psi'. That is how Filippa had signed the original drawing of the small angel in her diary.
​
Additionally, each awardee receives prize money from €500 to €10,000.
(Children up to 12 years of age are granted €250)
On the occasion of its 10th Anniversary in 2013, the foundation awarded the "Grand Prize Filippas Engel" worth €10,000. The "Grand Prize" was again gifted in 2021. In 2023, it was awarded three times to young Ukrainians who showed exceptional commitment to reducing the suffering of their fellow human beings during the terrible war.
Since its establishment, the foundation has awarded a total of €487,750 to 189 active young people from all over Europe.
Filippas Angels can become individuals as well as groups of people. They should live in Europe and not be over 30 years old.

The jury will judge according to the following criteria:
1. the initiative/project should have particularly impressed Filippa.
2. the initiative/project should represent an exceptional act/achievement from a social, cultural or environmental point of view.
3. the individual/group should have shown a special commitment (duration, effort, willingness to make sacrifices or spontaneous assistance).
4. the initiative/project should be exemplary (innovative, effective, sustainable).

Any private person can nominate a young person or a group of young people for the Filippas Engel Award. Each proposal must be endorsed by an outside institution (school or university administration, church community, city administration, etc.).
​
The annual deadline to submit a proposal for the Filippas Engel award is May 31st.